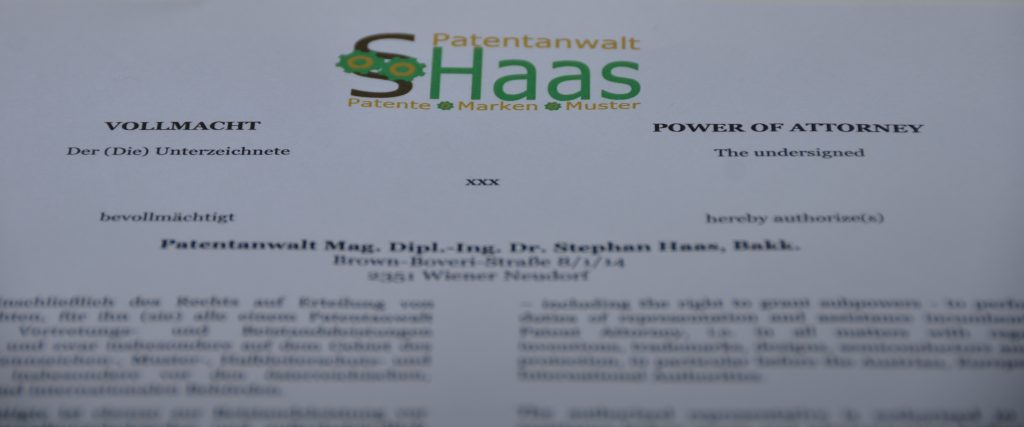 We are the contact person for you in all matters of industrial property rights. We will be happy to advise and assist you, in particular in the areas of patents/utility models, trademarks and designs. In doing so, we will advise you in advance about your options in intellectual property and we will cooperate with you to develop an optimal intellectual property rights portfolio for you. We represent you in the prosecution proceedings of the individual property rights and in various cancellation proceedings before the Austrian Patent Office (ÖPA), the European Patent Office (EPO), the European Union Intellectual Property Office (EUIPO) and the World Intellectual Property Organization (WIPO).

We serve your applications worldwide by means of local national representatives who protect your rights locally, and manage your entire IP portfolio, so you only have one point of contact for all property rights.
Furthermore, we carry out searches for the state of the art to give you an overview on the already known solutions. We can monitor and assess third-party property rights, in particular with regard to your products or brands, respectively.
Moreover, we draw up expert opinions on industrial property rights and contracts, for example license agreements, cooperation agreements and confidentiality agreements.
In addition, we also hold lectures, seminars and further education courses in the field of industrial property rights, which are adapted to your requirements as needed.
We will be delighted to offer a free initial consultation, in which we show you the possibilities of industrial property rights for your specific situation.